We are pleased to announce an innovative NEW SERVICE we are now offering at RedBloom Salon….
Say hello to REDBLOOM EXPRESS SERVICES!

What are these you ask?
A collaborative in salon and at home color experience. Basically, we apply the professional color in salon, wrap it up in our special RedBloom head wraps and you wash the color out at home!
Want more of a break down on how it works?
IN SALON:
> Check in, get your head wrap, make sure you have color conserving shampoo and conditioner and change into your robe.
> Next, you'll have a consultation with your stylist who will go over the homecare guide and have you sign a waiver.
> Then your color will be applied and we'll place on your head wrap.
> Before you check out, we'll set a timer on your cell phone for when you need to rinse, make sure you have your homecare guide and send you on your way!
AT HOME:
> Wait for the color to process (it's your time, do what you like!)
> At the recommended time, follow the instructions on your homecare guide and rinse out your color in the comfort of your own shower.
What you do after that is up to you!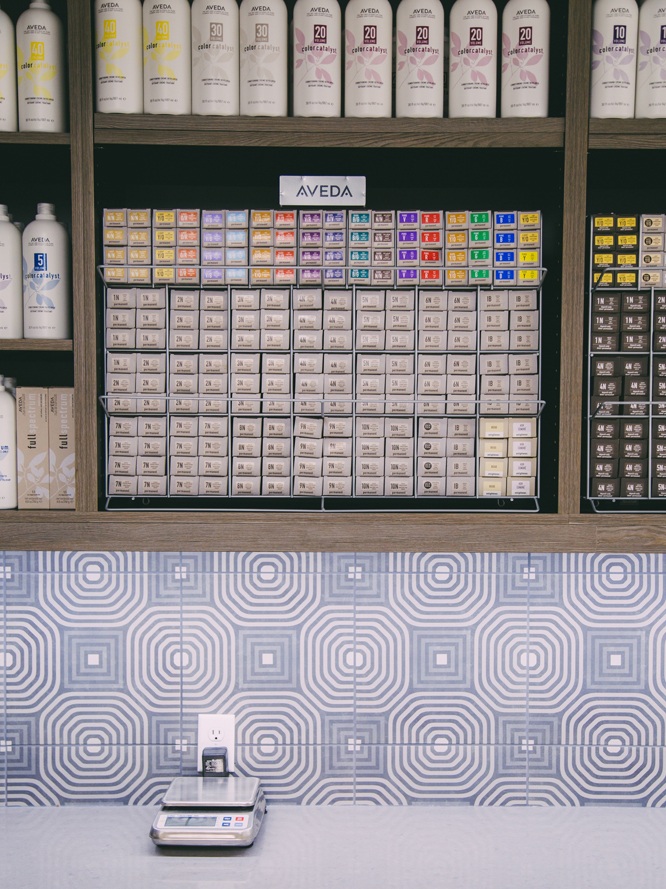 What type of express color services will we be offering?
> Full - just like it sounds, this is an all over color
> Root - covers up that regrowth
> Part - this is a t-section that will cover your part and around your face
Are you a candidate for our RedBloom Express Services?
To receive these express services, it needs to be a tried and true formula that we have previously used on your hair; this helps us ensure the results. It can be a solid color, a gloss or even a toner for you blondies in between a highlight appointment.
Why did we create RedBloom Express Services?
To save you time and money, while still enjoying the same great salon service. Because we think that you shouldn't have to sacrifice on professional service to have fresh, beautiful color all the time.
We heard you. More and more women want to spend less time in the salon but still want to keep up their color. So what were the options? Trying your hand at box color? Wearing hats? Feeling uncomfortable with your regrowth? Hair mascara? Well, we think you should have better options than that, which is why we are bringing you EXPRESS color services. We know many of you lead busy, on-the-go lives and sometimes it's hard to fit that time in for a fresh color. With our innovative express color services, we've created a way so YOU CAN fit in that color appointment because you deserve fresh color more often. Because less time sitting in the salon chair = more time for real life
Another bonus of our RedBloom Express services? THE SAVINGS! We know getting regular colors can add up and sometimes that may even prevent you from coming into the salon. But our express color services can provide an option to still get a professional color and have a great salon experience at a lower cost. Check out our SERVICE MENU page for pricing reference for the Express Services
Sound appealing? Let us know if you think this is a service you'd like!